Education: Globally Recognized Youth
PS BUSINESS SCHOOL is one of the Strategic Business Units of Myanmar Professional Services Co., Ltd (Higher Education and Consultancy Services Provider) which was incorporated as a limited company in late 2007 and got the accreditation from the Association of Business Executives (ABE, UK). And it has been the first accredited college to offer Post Graduate Diploma in Business Management from ABE in Myanmar in April 2009.
PS BUSINESS SCHOOL is offering a range of professional courses from Business Management, Human Resource Management, and Marketing Management on Diploma, Higher Diploma, and Graduated Diploma from the Association of Business Executives, UK since 2008.
There are around 300 students are attending every 6-Month intake and have already produced more than 5400 enrollments in numbers from ABE Diplomas Program.
In 2015, PS BUSINESS SCHOOL got accreditation from BTEC, Pearson Qualifications, providing Higher National Diploma in Business Management.
We are now planning to provide UK Degree Programs & MBA Programs in partnership with UK Universities in 2018.
To be the Talent Brand in Private Higher Education Sector
To provide a better Environment, Exposure, and Experience to our clients
Students' success is our Success
To develop Myanmar Youth and to promote Entrepreneurship & SMEs.
To create a brilliant future in which PS Business School is the recognized leader and a model instituation among higher education service providers in Myanmar in terms of offering quality education, pioneering in taking social responsibility, and fostering Myanmar Youth and entrepreneurship development.
To Promote quality education by developing competitive and competent future leaders by means of caring for youths and creating development opportunities for our clients and community ethically and socially responsible manner.
To educate and disseminate good manner responsibilities of citizens to enhance the lives and livelihoods of our students, Myanmar Youths and citizens as a change agent.
In all that PS Business School does
We value Professionalism, Quality Education and Excellent Service
Promote Ethics, Social Responsibility and Active Citizenship
Foster Entrepreneurship, Social Enterprise and Sustainability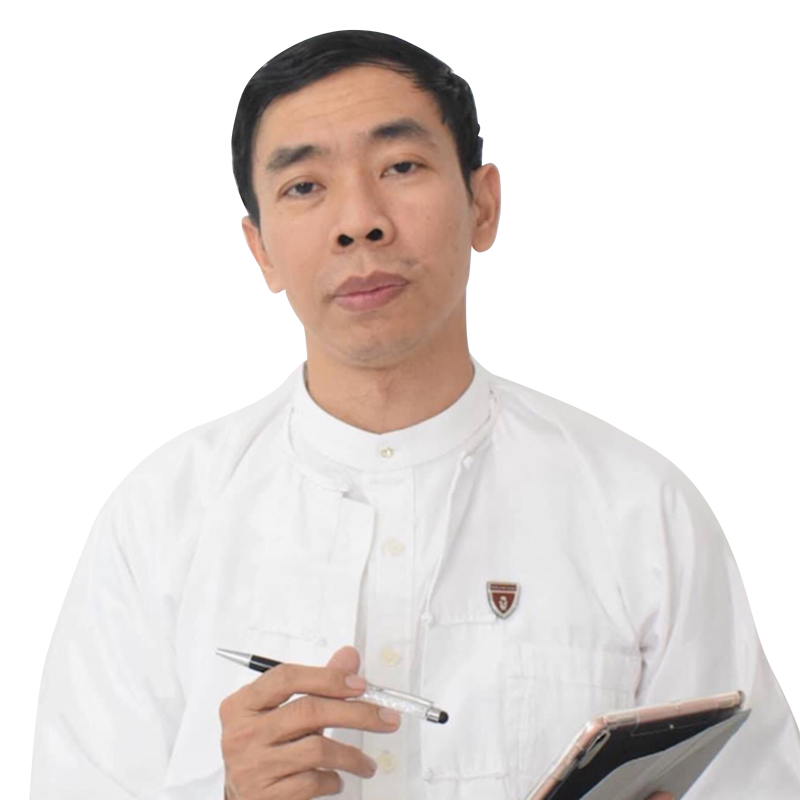 Founder and Principal
PS BUSINESS SCHOOL
An Accredited Center for ABE UK, HND(pearson – BTEC, UK)
President (ICSB, Myanmar)
Former President (JCI-Myanmar)
Chartered Marketer & Fellow Member of Marketing (CIM-UK)
Honorary Fellow  (ABE-UK)
Founder Member – Professional Marketer Association
AOTS Alumni
Introduce:
Myanmar Business Plan Competition (MBPC 2010, 2011)
Youth Leadership Development Program (YLDP 2012)
Myanmar Social Enterprise Challenge (MSEC 2013)
Myanmar IDEA Challenge (2014)
Youth and Parahita (2015)
Myanmar Sustainable Business Conference (2016)
Social Enterprise Showcase (2017)
International Visiting Leader Program (IVLP) The United States of America
A speaker at the Social Enterprise Workshop, Tokyo Nippon Foundation Youth Social Network, Australia
A member of Panel Judge, NUS Social Venture Competition International Marketing Plan Competition (IMC, 2009 – 2013) in Singapore, Global Social Venture Competition (GSVC 2014)in Bangkok, Social Enterprise Challenge in Cambodia
Academic Scholar to International Monetary Fund
Delegate of Education Tour to the United Kingdoms
Lecturer of Top Paper Winners in
The Business Environment
Strategic Human Resource Management
Strategic Marketing Management
Postgraduate Diploma
Applied Psychology (Yangon University)
Bachelor in English (Dagon University)
Retail Consultant (Big C Supermarket and Pearl Myeik Mart)
Consultant cum Admin Director (APEI) / (KMD Group of Companies) / (Apache Cement)
Marketing Manager (MSIM)/ Chieft
Operation Officer (Blazon Supermarket, Mandalay)
Operational Manager and Wholesale Manager (Blazon, Yangon) / HR Manager (Giordano)
Marketing Assistant (Canon Myanmar) / Data Collector (MSI)